Explore
Great britain
A tour through Great Britain, the island consisting of the countries England, Scotland and Wales, evokes a bygone age of myths and legends and will lead its travellers through picture-postcard countryside and to captivating cities.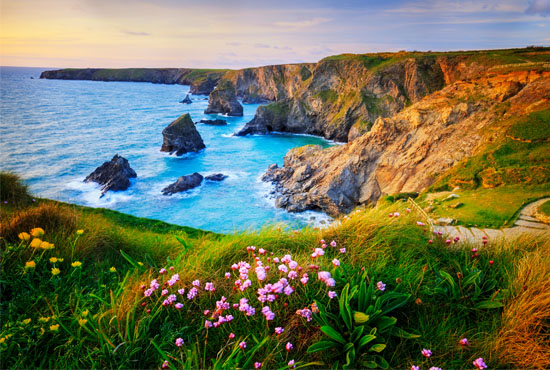 Great Britain is among the most travelled destinations in the world and there is a solid reason for that. It is versatile and of a special scenic beauty with authentic countryside sceneries, to be found nowhere else in the world. Known for its icons such as Big Ben, Stonehenge, Windsor Castle, Loch Ness and Penny Lane. But equally famous landscapes, from the cliffs of Cornwall to the pristine lakes of the Lake District and the centuries-old castles. From 'classic' England with thatched-roof cottages, cozy pubs, winding footpaths and stately mansions in the Cotswolds to vibrant cities like London, Cardiff and Edinburgh.
Combing a visit to England, Scotland and Wales during a tour, will provide memorable travel experiences. Combining a stay in Great Britain with a stay in Normandy and Paris, will make your tour even more interesting.
Please click here to find out more.